We have to re-home Duncan.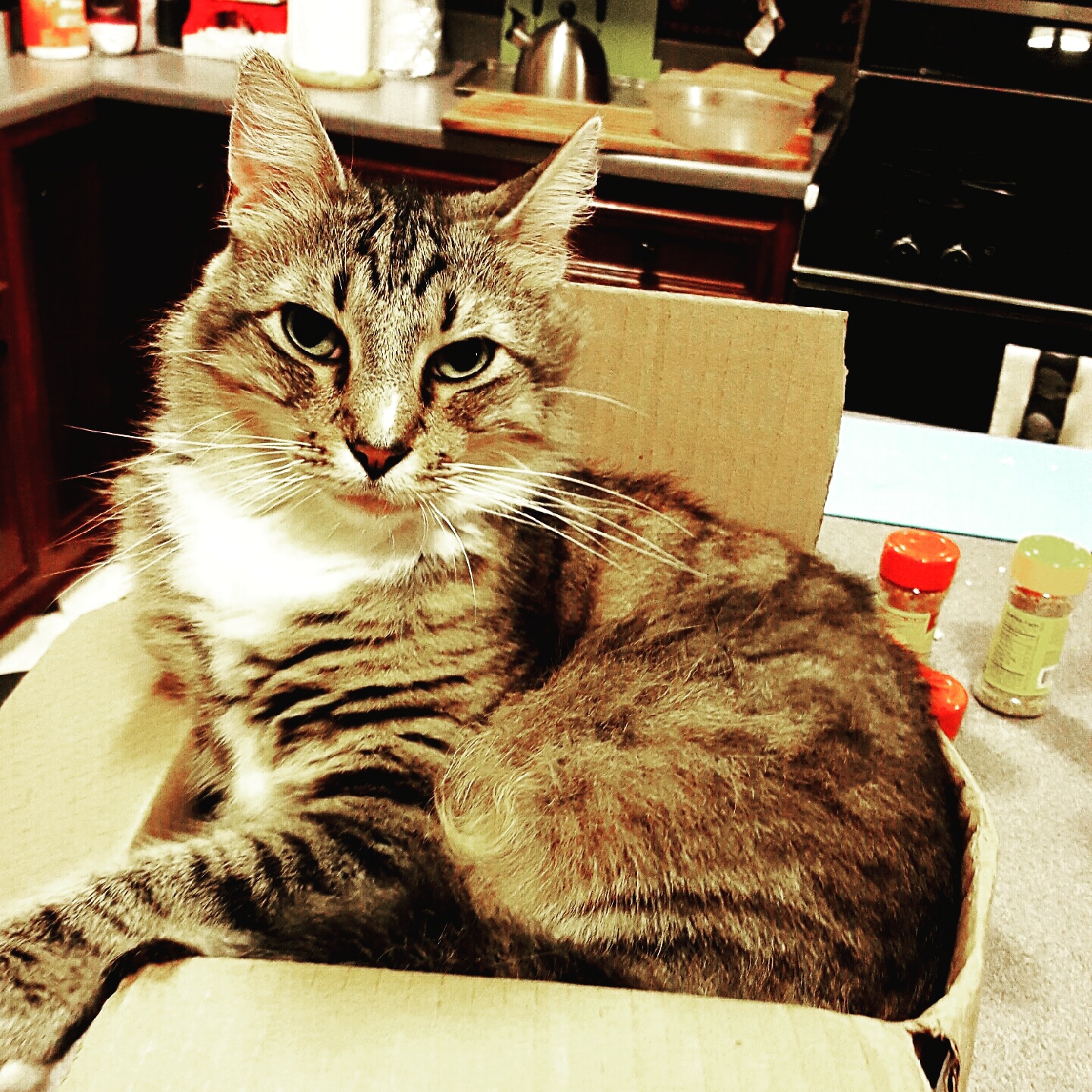 Duncan is our six year old, 17 lb, Maine Coon tom. He is an absolute sweetheart and, as you can see, he is absolutely gorgeous!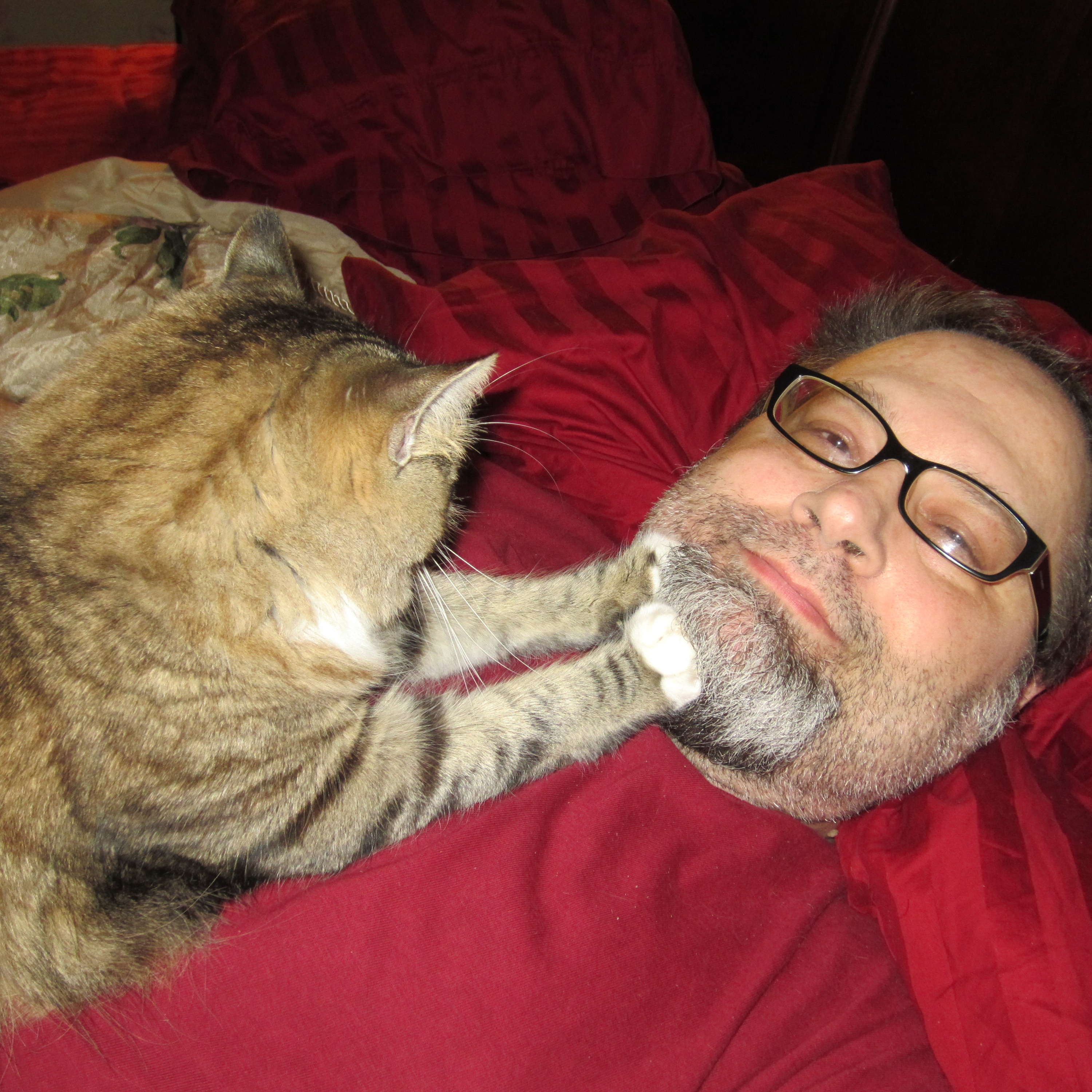 He is a typical Maine Coon personality-that is, he is EXTREMELY affectionate to the point of being needy. He is extremely quiet. He bonds devotedly with his humans. He will cling to you, sit in your lap as long as you can stand it, and, of course, he will want to sleep with you. He is intensely loyal. That is his only vice, read on. 
We need to re-home him because he needs to be an only cat. He is VERY selfish of any other cats (a typical Maine Coon trait). He will absolutely adore you and devote his life to you-but he is large and selfish and will open a can of whoop-ass on most any other cats that have any similar sights on you (remember, he is 17 lbs of manly tom).  
He is very friendly and likes to hang with the grown ups. He wouldn't be good for small children as he doesn't like to be carried around the house like a rag doll. (If you get my drift.) But, older children would be cool for him... especially kids who let him sit in their laps for hours at a time!  
As for dogs, he is dog tolerant but probably would rather be the only pet of any kind. (He hisses at our dogs if they get too close, he isn't looking for dog buddies, but they don't care and pretty much ignore him. Remember, he really wants to be the only pet love-be it dog or cat-of your life.) 
He is not a picky eater. Loves finding creative spaces to recline. He doesn't scratch the furniture but does need you to show him a few designated scratching places that are his. (We will supply you with scratching posts and such. We won't re-home him to any household that has any ideas about getting him "declawed".) He is neutered. He uses his litter box in a proper and civilized manner. (He uses "clumping" litter.) He does not "mark". 
He is not a jumper or a climber for the most part. He was a rescue from the Austin Animal Center as a tiny kitten. His hips were severely injured. (He was probably kicked.) But, he had successful corrective surgery as a kitten and you wouldn't know it today except for the fact he is only a modest jumper, a good thing, sort of, in that it REALLY has to be something special for him to jump on the kitchen counter. 
He is terrified of the outdoors! It would be cruel to ever try to make him an outdoor cat-he wants nothing to do with the outdoors. He is not ever going to try to sneak out of an open door. In fact, when the doorbell rings or someone knocks he tears out and hides until he is positive it is safe. But, he does like looking out windows.  
We love him dearly but he needs his own, unshared home. If there is not a love connection with his new home we will take him back. We want you both to be happy. But, we do ask that you adopt him with the idea of a life commitment. He will bond with you quickly but you have to be willing to give him his chance to have a new life with you; there is always a bump or two it the very beginning. 
Please love Duncan for his wonderful personality and not just because he is beautiful. Also, be a person who has time for him in your life. He is very social and wants to be part of your life... not a piece of furniture.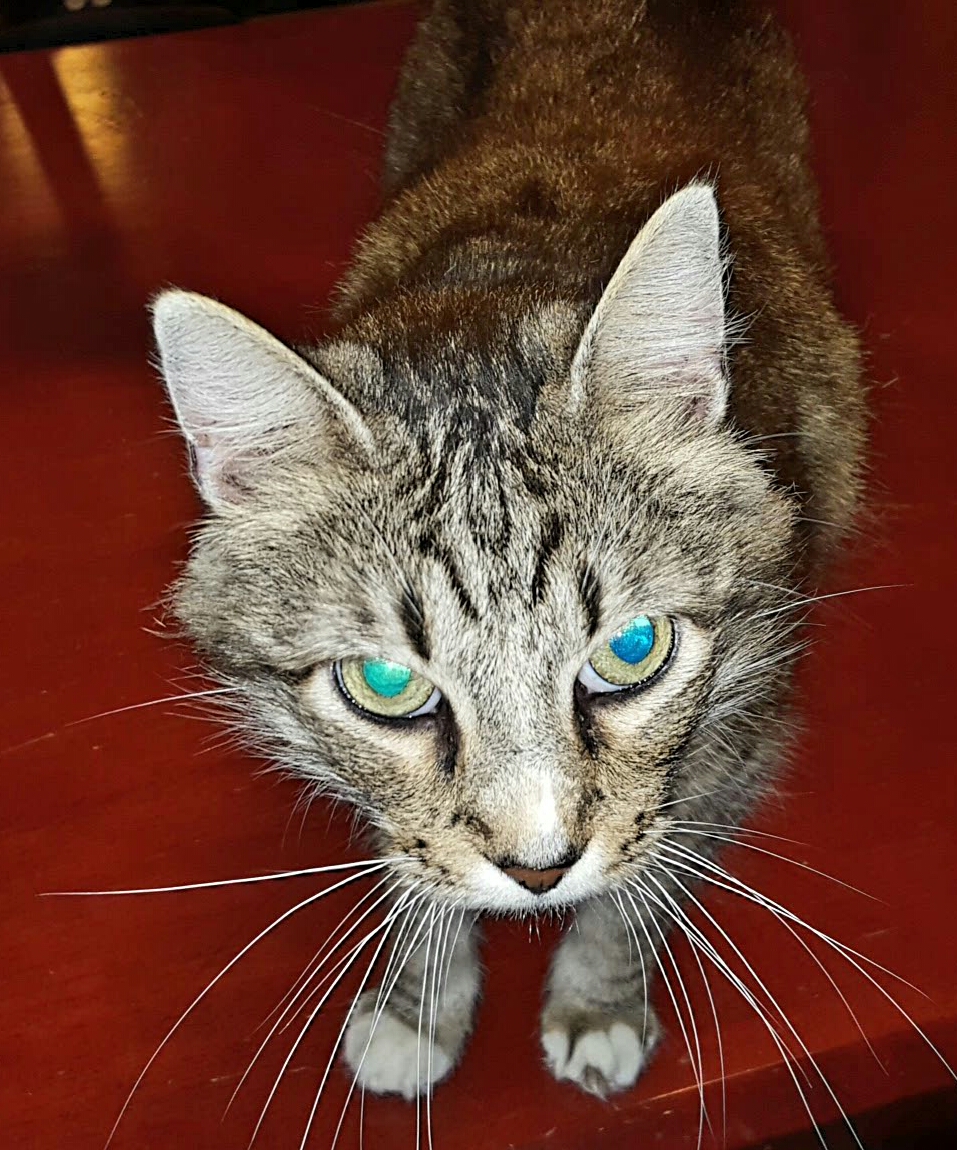 He is a devoted lover and can't help it that he is gorgeous. :) 
Please contact me anyway you prefer if you would like to meet Duncan as a possible new human. 
512-422-9839 (mobile/text) 
MikeWarp@yahoo.com  
jojobone.com  
Thanks my very good friends, 
Jojo